The company employs Internet of Things technologies to monitor and maintain equipment, among other applications.
Sep 22, 2021Diebold Nixdorf, one of the world's largest providers of banking and retail technologies, employs Internet of Things (IoT) systems for a variety of applications, including the control and predictive maintenance of equipment such as ATMs. Elias Da Silva, the company's president in Brazil, says the firm can also offer self-check-out solutions. Recently, Diebold Nixdorf launched a new system that enables IoT applications.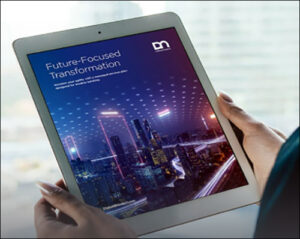 Banks that use the company's ATMs, and that have a maintenance contract with Diebold Nixdorf for its DN All Connect Data Engine (ACDE) technology, can make use of this service through artificial intelligence coupled to the IoT. Maintenance services leverage real-time IoT connections to DN ATMs and provide a data-driven predictive-service model. Through this solution, Diebold Nixdorf says it is able to detect impending failures and correct them before they can occur.
Through always-on connectivity, the company explains, deep technical and firmware data is continuously retrieved from all sensors, as well as from data points on every deployed and connected device. Diebold Nixdorf's IoT solution correlates historical data, inventory data and its engineering knowledge base, and this information is analyzed via a cloud-computing platform using machine learning and artificial intelligence. That, Da Silva says, enables users to identify and monitor patterns that occur during the lifecycle of devices.
The service is designed to help users build an understanding of each connected device. What's more, it can identify an impending failure, trigger a recommendation to act on this insight and schedule a maintenance visit at a time of low customer demand. In that way, Da Silva explains, businesses can avoid unplanned outages and maximize the use of employees' time. IoP Journal recently conducted an interview with Da Silva about its technologies, and a video of that discussion can be  viewed here in Portuguese.